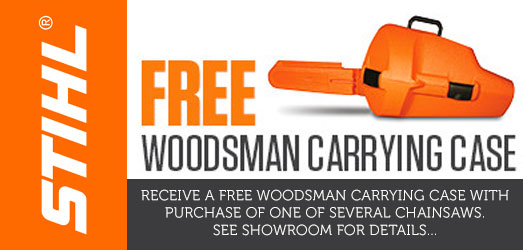 For a limited time only, October 15, 2016 –  December 15, 2016 , purchase any  version of the following chainsaws and  we will include  the Woodsman Carrying Case which will help to protect and could add years of additional service to your STIHL Chainsaw.
Purchase the MS 261, MS 271 Farm Boss®, MS 291, MS 311, MS 362 or the MS 391 and your purchase will qualify.
Act now to secure yours before the winter season is upon us.