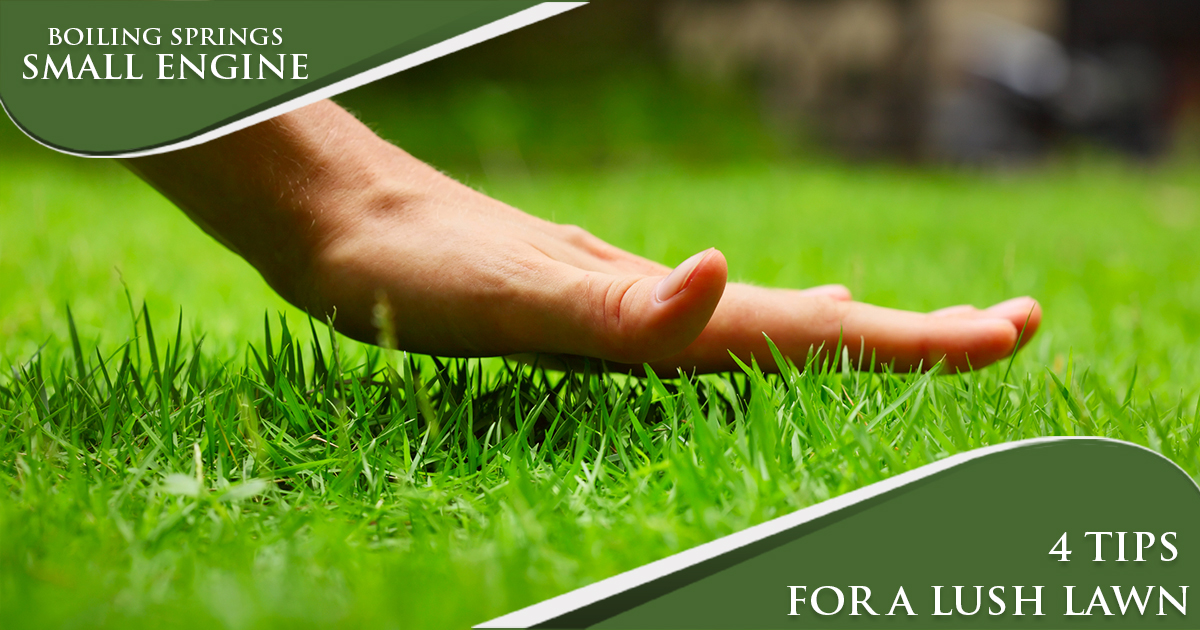 Now that spring is in full force lets look at 4 fixes to make sure your lawn has all the curb appeal.
Lay the foundation
If you are noticing bare spots within your grass take advantage of the weather before it heats up and reseed as well as use some fertilizer. When reseeding bare patches make sure to use a rake on the space first and keep the area moist until you see sprouts.
Shady Areas
The large tree in the back yard that provides the perfect amount of shade for the family to sit under may be hindering lawn growth. If you notice this is the case look into planting fescues or hydroseeding sloped areas.
Nothing Sod Can't Fix
Was the winter harsher than you thought? If the cold weather killed large areas of your lawn the easiest option may be resodding. This can be done any time of the year as long as it is watered often until it sets.
Xeriscaping
Looking for a lawn that withstands the weather. Xeriscaping may be the best option for you. It's super-low maintenance is also cost effective.
Whether you are looking into placing your house on the market or want your yard to be the talk of the neighborhood. Use this time to address any problems with your lawns health and be ready for summer.