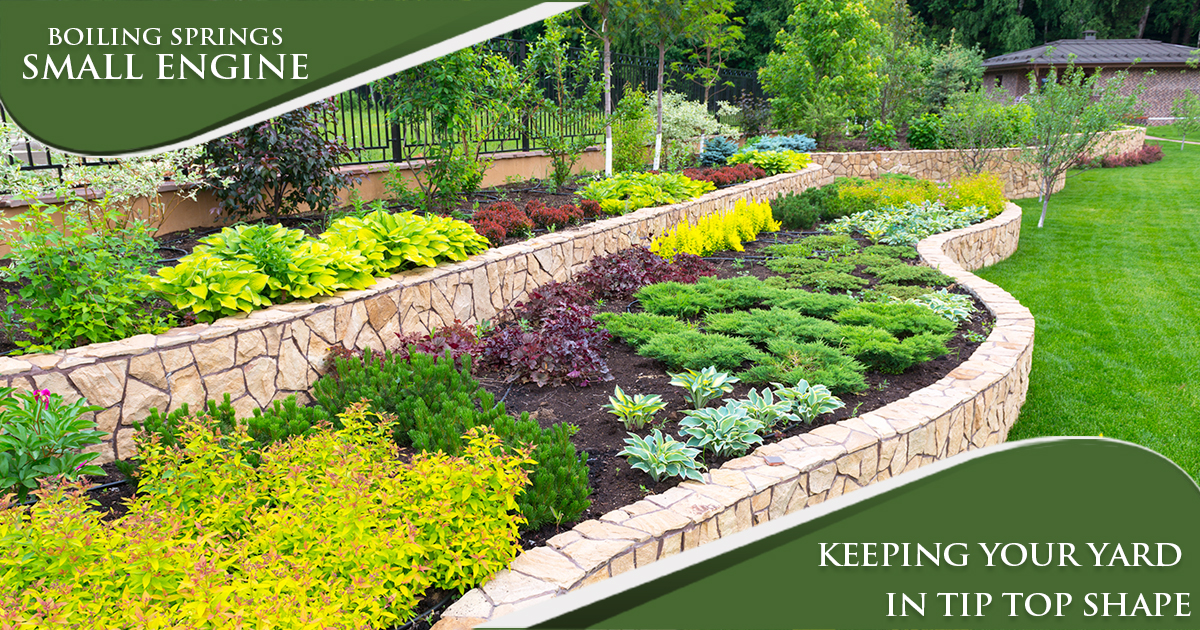 With temperatures rising pay close attention that your plants and flowers in hanging baskets are getting enough water. These containers tend to dry out quicker in warmer temperatures.
To limit water evaporation irrigate plants at dawn and dusk. Everyone loves sitting outside during summer and relaxing. Make sure to place your houseplants accordingly. Placing these plans in a shady location will rejuvenate you!
Make sure you water regularly and feed your plants with all-purpose fertilizer (20-20-20) to encourage them to keep blooming.
Finally to help keep your yard looking in tip top shape adding fresh pine straw or mulch around newly planted trees and shrubs will give you that extra wow factor as well as reducing water loss and heat stress on the new roots.
---
Boiling Springs Small Engine is here to help you with all your outdoor power tool needs. Visit our showroom or give us a call today at (864) 578-1692.