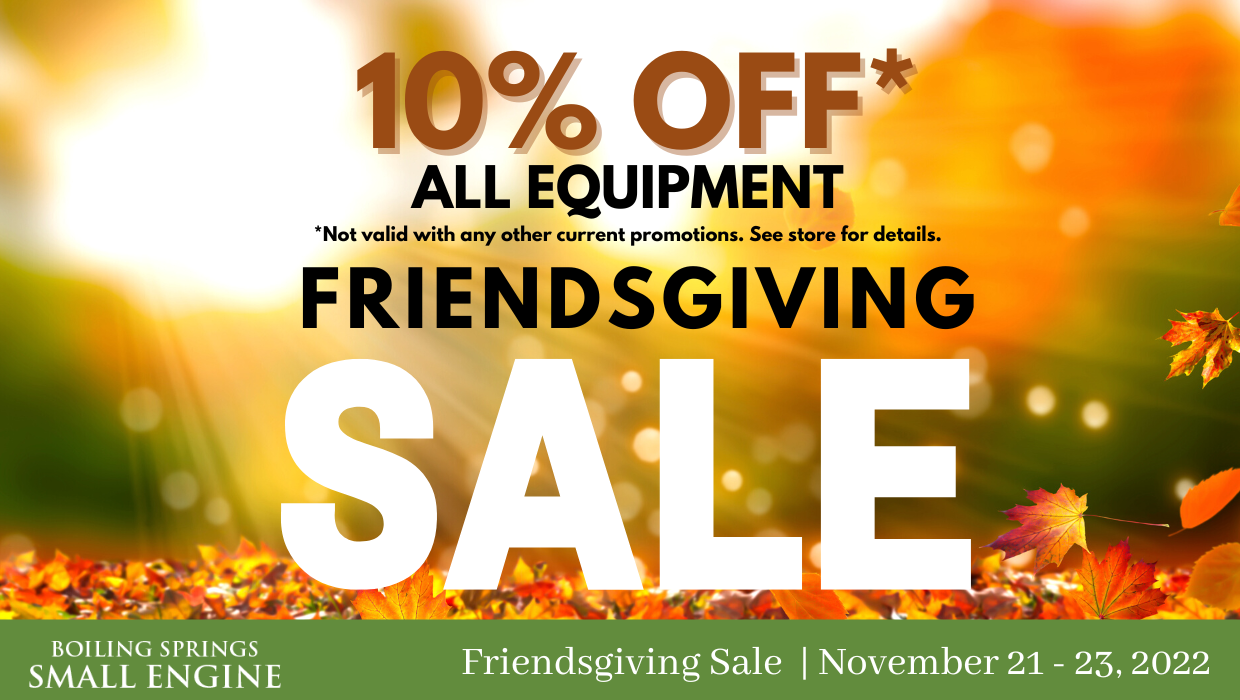 Looking for some new equipment to help take your business to the next level? Well, you're in luck! Our Friendsgiving Equipment Sale starts today. You'll be able to get your hands on some of the latest and greatest lawn equipment available on the market today.
Husqvarna Mower
Need a Husqvarna mower? This powerful mower features a high-performance engine that offers higher torque and longer run time as well as larger wheels for improved maneuverability. Plus, its ergonomic handlebar design relieves pressure on the user's wrists and arms, making it comfortable to use. Get ready to make a statement with this powerful mower that is sure to get your lawn looking great!
Walker Mower
Need a Walker mower? There are so many benefits to reap! Not only do you get unbeatable performance, reliability and productivity with a Walker mower but its easy-to-operate design makes it perfect for any business. With a selection of different cutting widths available, this mower is versatile and can handle all of your lawn-care needs.
We've got you covered! Plus, you'll get 10% off* any equipment you purchase.
Our team is committed to providing quality service and products, so landscapers can get the best of the best for their projects. Whether you're a commercial or residential landscaper, this sale is one you won't want to miss! With unbeatable prices and top-notch quality, you can get the job done without breaking the bank.
Our sale ends on Wednesday, so don't miss out – take advantage of our Friendsgiving 10% OFF Equipment Sale today!
Contact us with any questions and we look forward to seeing you soon!
*Not valid with any other current promotions. See store for details.