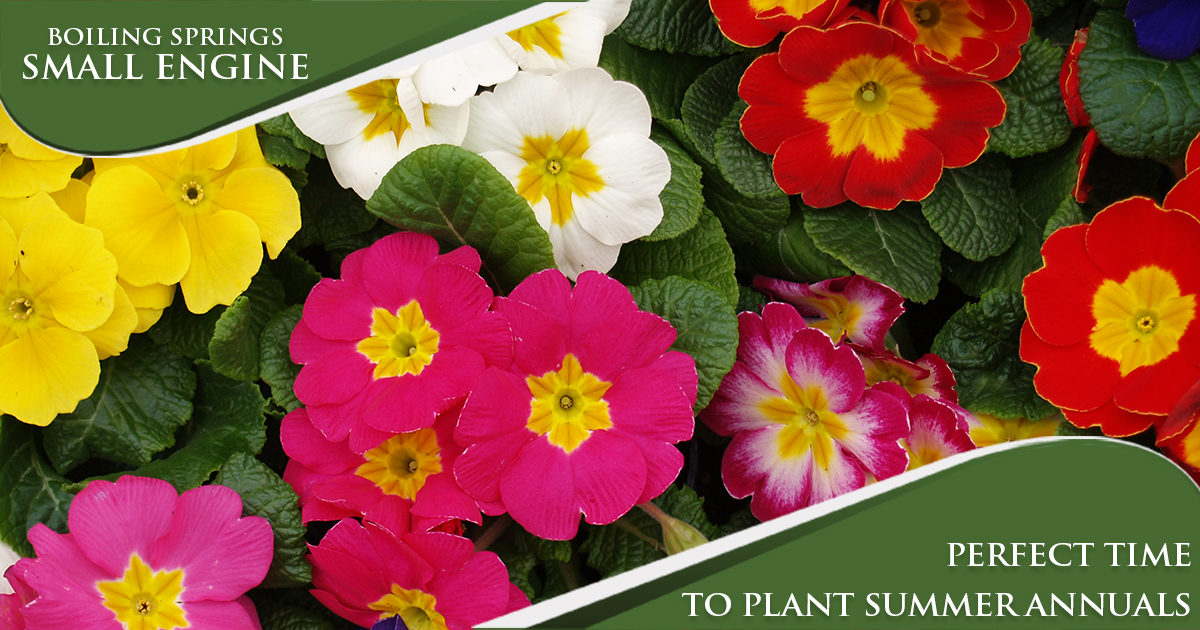 Your lawn is waking up and turning green again.  That's the sign we've all been waiting for… its time to fertilize again!  Each type of grass is different, warm-season turfs like hybrid Bermuda and Zoysia like high nitrogen based fertilizers.  While others like Centipede need little fertilizer and minimal amounts of nitrogen.  Be sure to do some research on your lawn and read the directions carefully.
It is important to remove all winter damage from your plants once summer is here.  This allows for your plant to truly blossom.  Remember to cut the limb or shoot back to live wood when pruning.  If the damage is severe consider replacing it.
This is a perfect time to finish planting your summer annuals like petunias or marigolds.  When planting in a pot or tray keep an eye out that the roots have room to expand.
Boiling Springs Small Engine
 is here to help you with all your outdoor power tool needs. Visit our showroom or give us a call today at (864) 578-1692.