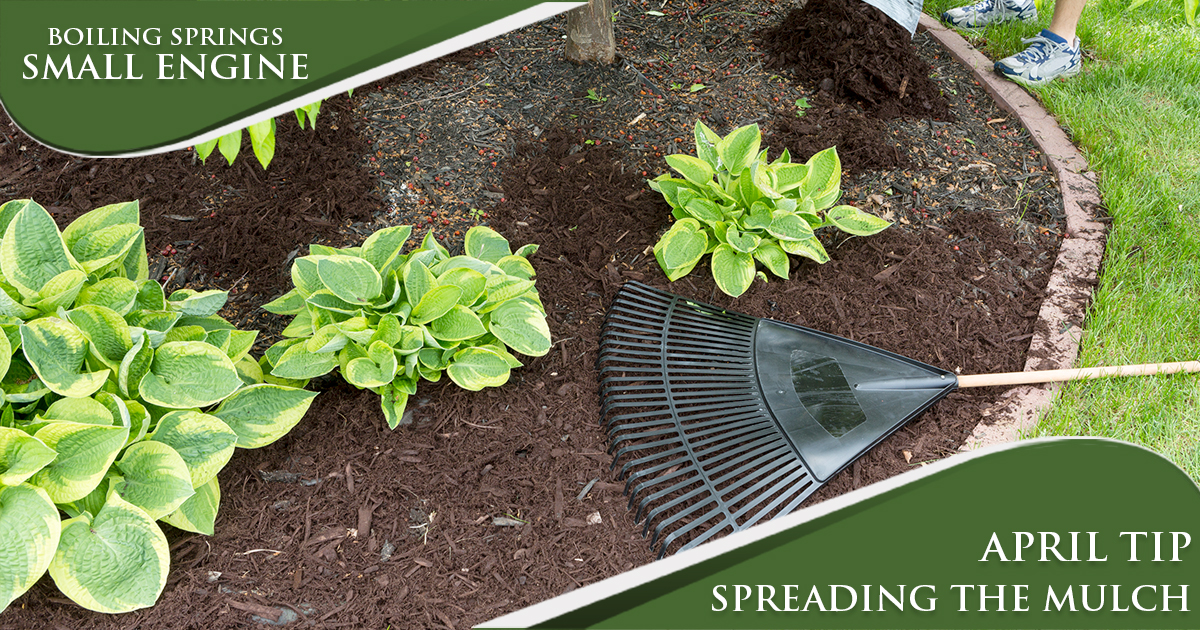 Winter is officially gone, so now to remove and replace mulch. It is important to remove and replace the mulch each year because diseased spores and insects may have stayed there over the winter. If you don't think this is an issue for you then freshening up the mulch will create a cleaner look.
This also means it is time to cut your grass. The warm season turfs include Bermuda, St. Augustine, and Centipede. A key component is to make sure you are not scalping your lawn, this could be avoided by adjusting the blade height. A spring mowing tip is to only cut the top third of grass. While during periods of fast growth try to mow once a week.
The front is gone so it is perfect time to plant herbs. Culinary herbs are easy to grow, just make sure you plant the ones you will use.
---
Boiling Springs Small Engine is here to help you with all your outdoor power tool needs. Visit our showroom or give us a call today at (864) 578-1692.