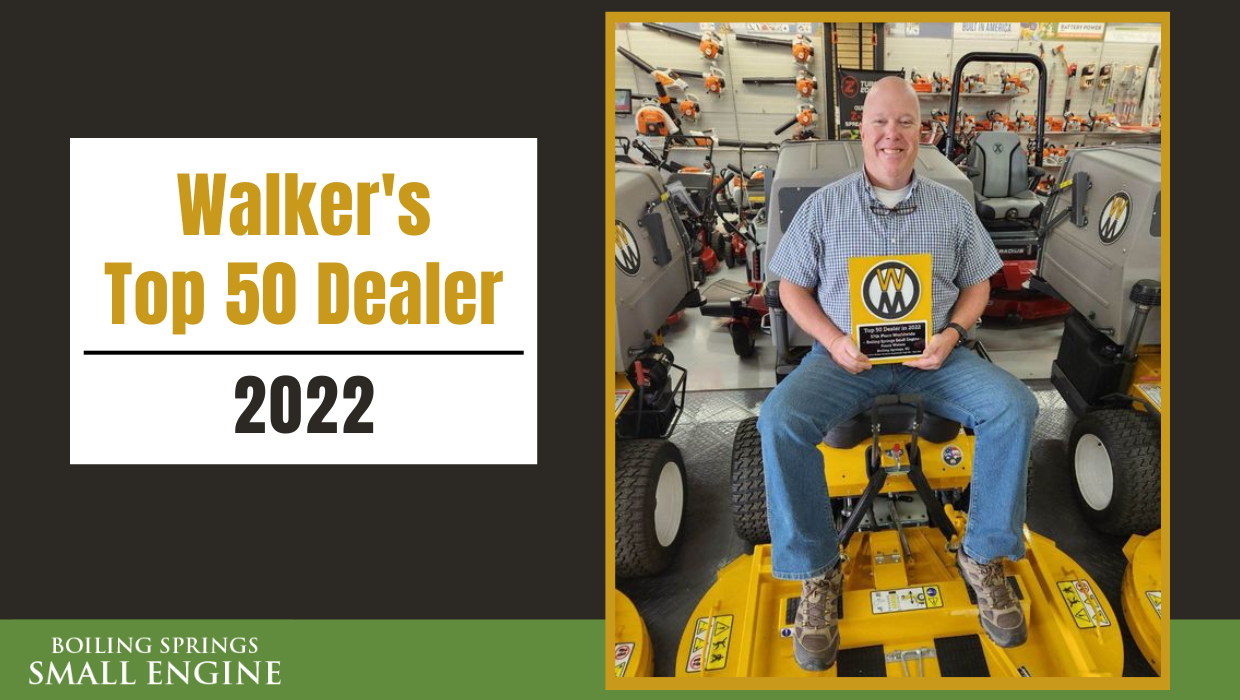 Boiling Springs Small Engine Receives Walker's Top 50 Dealer in 2022
We are excited to announce that Boiling Springs Small Engine has been named a Top 50 Dealer by Walker in 2022! We set a goal of reaching Walker's Top 50 Dealer status, and we did it! We have achieved this recognition by registering an impressive number of Walker Mowers in the past year. As a local business, there are few things more rewarding than knowing we were able to achieve such an amazing feat.
This is a huge honor and we couldn't have done it without the support of our amazing customers. Thank you for choosing us as your go-to spot for all your lawnmower needs! We promise to continue providing the best products and service for years to come. We would also like to congratulate our team members who have worked hard to make this happen! We couldn't have done it without them!