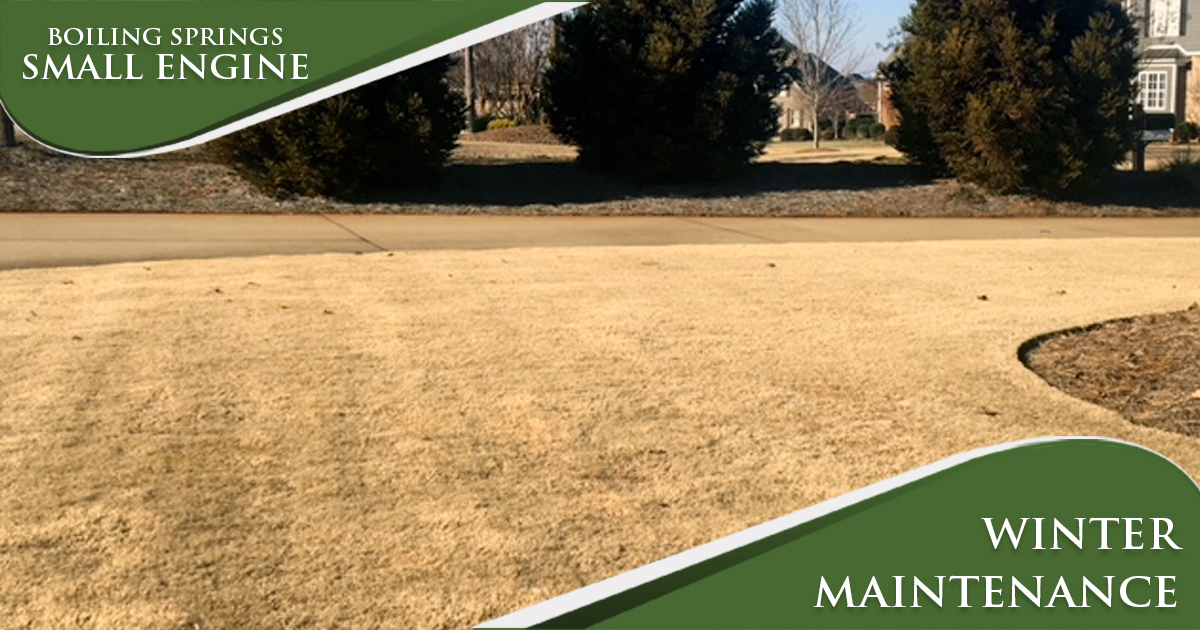 January:
A dry winter day can be a great time to mow your dormant grass.  Even if it does not appear the grass needs cut running the mower over your yard removes fallen leaves or pine needles that cover the yard.
Running your Husqvarna mower over your yard also helps you become proactive on stopping winter weeds in their track.
This time of year may also be a good time to consider removing any unwanted plants and adding shrubs and trees for a new look.
Contact Boiling Springs Small Engine for all your outdoor power needs.