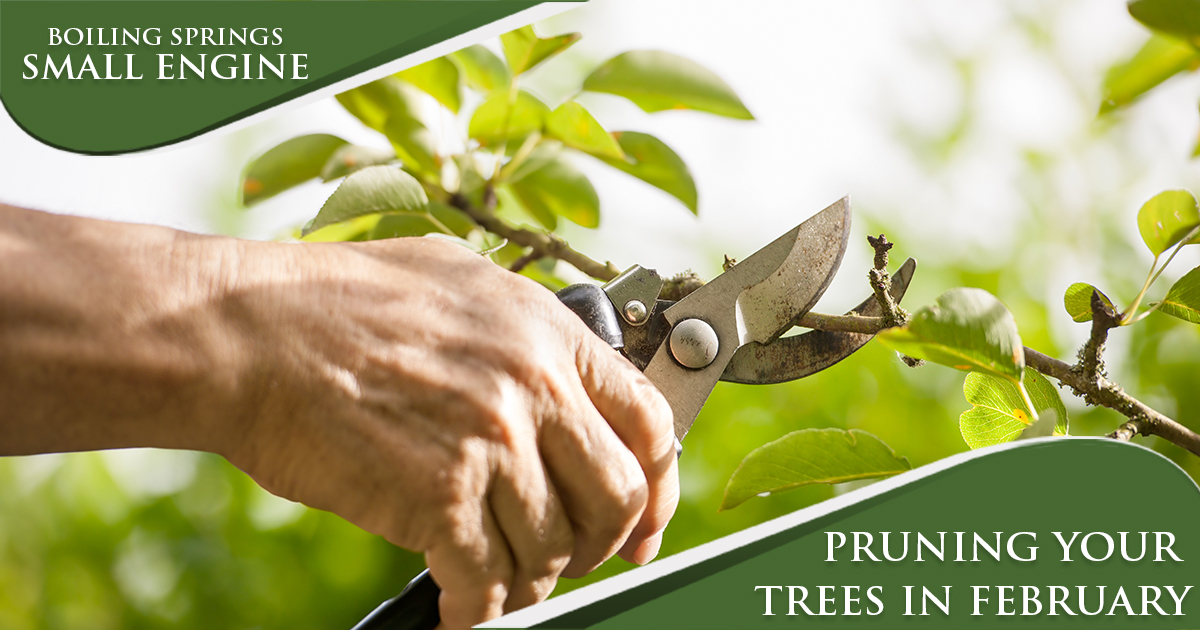 February is the time to start pruning your trees. With the exception of maples and birch trees if limbs are more than an inch in diameter it's time to trim. Using the three step method the first cut will be on the underside of the branch 8″ away from the trunk. On the underside of the branch cut half way through the limb then cut the remaining half from the top.
Last month we went over the importance of mowing your yard in the winter to look for winter weeds. To stop weeds from expanding you need to apply spot applications such as Purge, Weed-stop, or Weed-B-Gon. It is important to read the directions on the label, using the wrong product on your grass can possibly kill it.
Contact Boiling Springs Small Engine for all of your outdoor power tool needs.