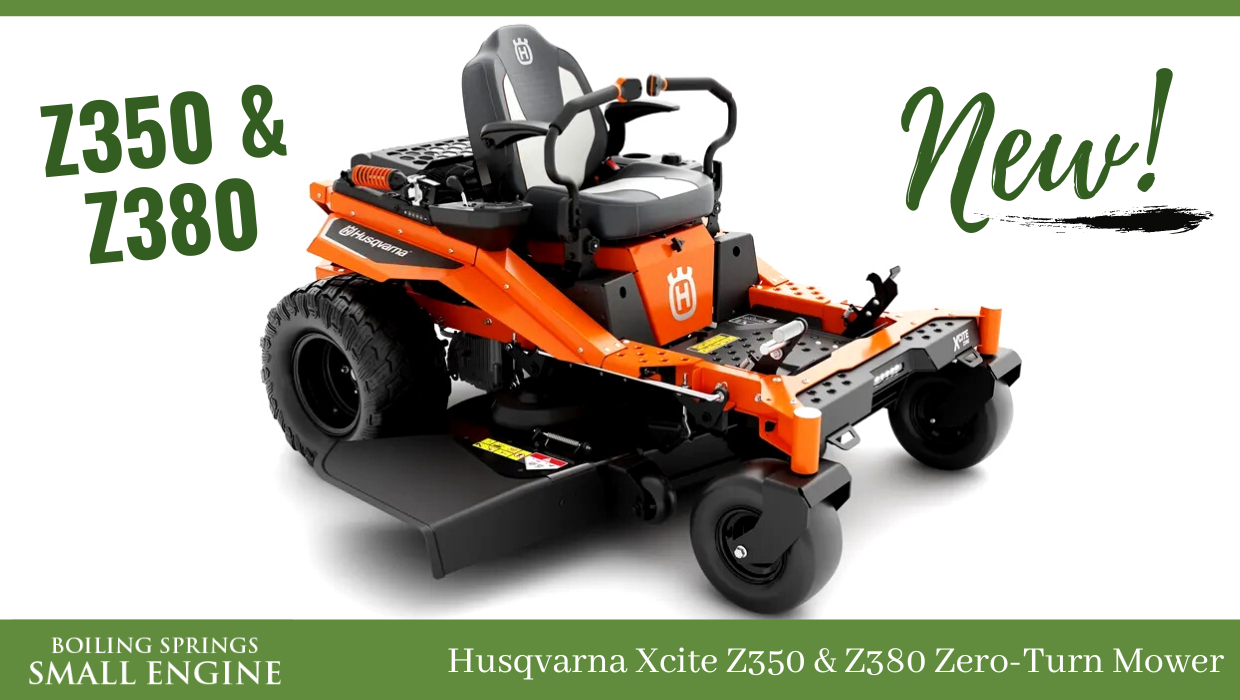 Get Ahead of the Game with the Husqvarna Xcite Z350 & Z380 Zero Turn Lawn Mowers
Are you looking for the most efficient and powerful zero turn lawn mowers in the market today? Look no further than the Xcite Z350 & Z380 Zero Turn Lawn Mowers! Designed with ultimate precision to tackle any job, these zero-turn mowers are perfect for landscape companies looking to up their game. With improved cutting speed, reduced downtime, and easy maneuverability, these lawn mowers are the ultimate tool to keep your business ahead of the game.
Cut Down Mowing Time with the Xcite Z350 & Z380
One of the biggest issues today is the time it takes to mow a lawn. Especially when trying to maintain a professional standard. With the Xcite Z350 & Z380 zero turn mowers, our new design provides superior cutting performance, with enhanced blade speed, resulting in fewer passes, and ultimately less mowing time. This is the ultimate machine to help landscape businesses stay on track and reduce their overhead.
Increased Agility and Maneuverability
When it comes to landscaping, accessibility to every corner of the lawn is crucial. The Xcite zero turn mowers have been designed with this in mind, offering an unmatched level of maneuverability. The zero-turn capability of these machines lets the user turn the mower around its axis and move in any direction. Making it easier than ever to navigate tight spots, curves and other obstacles. With excellent control, using these lawn mowers require less physical effort, making them lighter on both the operator and the environment.
Low Maintenance
With the improved design of these latest models, the durability and longevity of these machines are unmatched. Built to handle heavy-duty applications, the latest models of the Xcite Z350 & Z380 zero turn mowers have been equipped with high-end components to take care of any mowing requirements thrown their way. With regular maintenance, you can guarantee that these machines will meet every landscaping need with its enhanced operational life.
Comfortability and Ease of Use
The Xcite Z350 & Z380 zero turn mowers are comfortable and the ergonomic design ensures time spent on the job is more pleasant for the operator. The seats are designed with the operators' comfort in mind, while the intuitive controls offer an overall easy to use experience.
The Xcite Z350 & Z380 zero turn mowers are a game-changer in the landscaping industry. These mowers are powerful, efficient, agile, and comfortable to use. Making them the perfect choice for landscaping businesses looking for the best tools in the market today. Contact Boiling Springs Small Engine today for inquiries about these mowers and take advantage of the benefits these machines offer. Get ahead of the game with Husqvarna zero turn mowers and take your landscaping business to the next level.