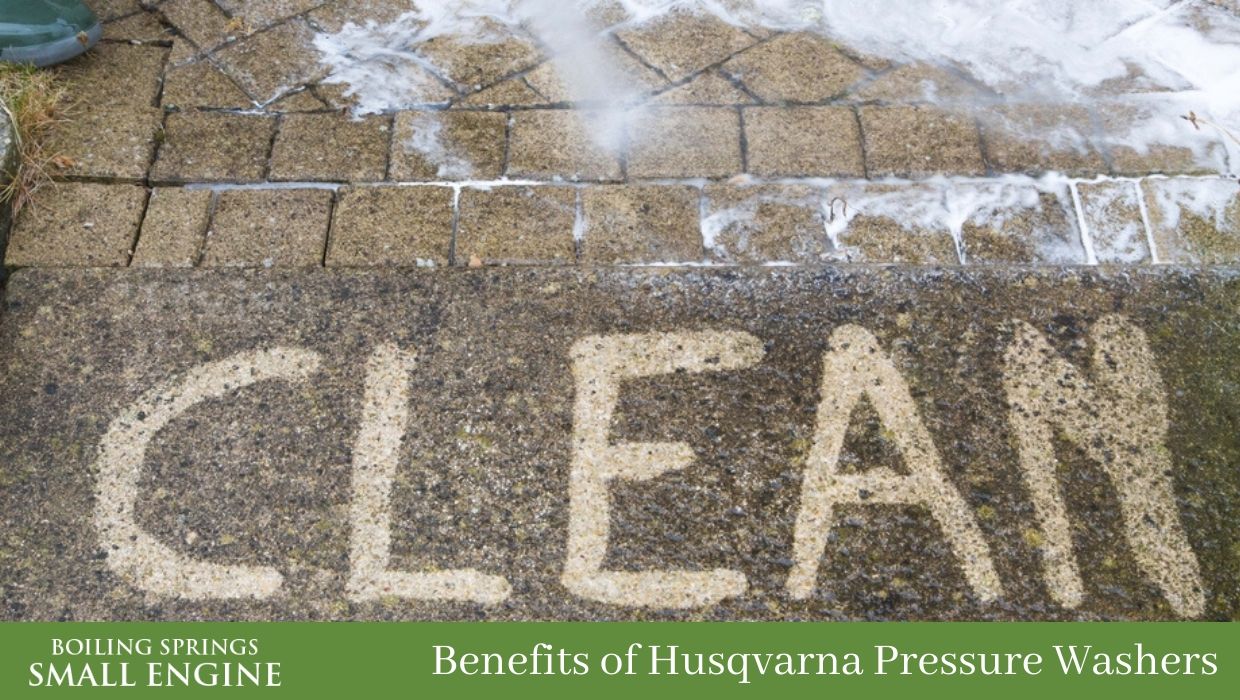 Pressure washing has taken the world by storm by becoming one of the easiest ways to clean a wide variety of surfaces. Including residential, commercial and business locations pressure washing has made cleaning sidewalks to patios, and exterior walls clean with ease. One of the many benefits of a Husqvarna pressure washer is that it makes it easy to remove dirt and salt deposits that make a surface appear to be older and is one of the most effective ways to boost life longevity.
Save Yourself Some Time
When you compare pressure washing to other traditional means of cleaning they do not compare. By using a Husqvarna pressure washer, you are cutting out the materials you will need, eliminating the preparation time of creating the cleaning solution and the best part is getting rid of scrubbing. This system of cleaning makes time go by faster because you are able to point and shoot with the nozzle to hard-to-reach areas.
Easy For Everyone
It is no secret that conventional cleaning takes its toll on the body. Being bent over and scrubbing for hours is a thing of the past. Using the Husqvarna pressure washer saves your back and joints by allowing you to clean from an upright position, using the direct force of the water to aim and clean all trouble areas.
Boosts Curb Appeal
We all know that our homes can probably use a little TLC, and we also know how hard it is making the time to do chores. Investing in a Husqvarna pressure washer will assist you in boosting curb appeal by cleaning the sidewalks, driveway, and even the side of your home simply by pointing and spraying with your new power tool. Enjoy completing your chores faster and more thoroughly so you can enjoy the rest of the day doing what you enjoy.
Safe for the Family and the Environment
Unfortunately, some houses can host more than family. Including dirt build up and even mold. Using a Husqvarna pressure washer, you are able to get rid of these unwanted contaminants without using harsh chemicals. The pressure washer is able to clean without harming the environment by eliminating the need for chemicals to be a part of cleaning.
If you are interested in buying a Husqvarna pressure washer contact your Spartanburg Husqvarna dealer today. Email or call us at 864.578.1692 so that you can get in contact with one of our trained associates to help find the perfect pressure washer for you.