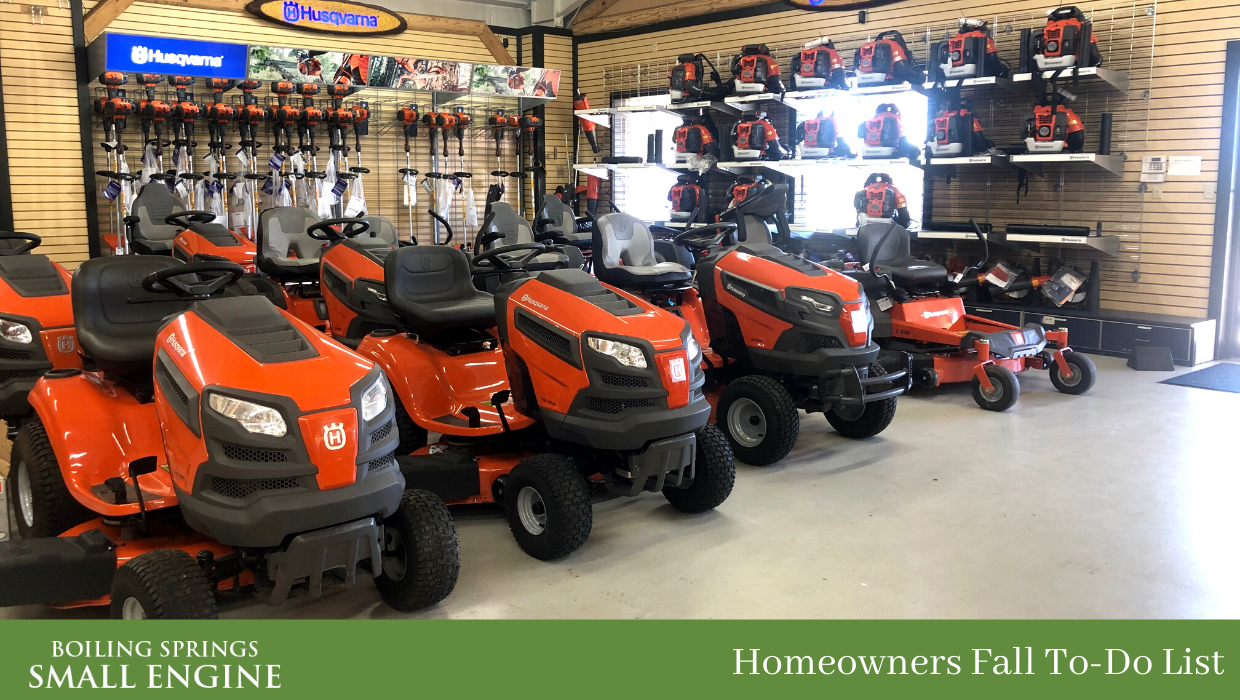 4 Items homeowners will want to add to their to-do list this fall as the cooler temps are setting in.
Inspect the Exterior of Your Home
Before winter storms arrive take this opportunity to check your roof for leaks and other problems that could be waiting to happen. You may also want to check gutters, grading and siding before you've got problems.
Deck Stain
If you have a deck, it's the perfect time to re-stain it! Before you head into the winter months you can go ahead and help prepare your deck. The cooler months that fall offers makes this the perfect time.
Spice Up the Yard
Fall is a great time to reseed, fertilize, and aerate your lawn if needed. You may also want to plant shrubs and perennials (which are usually on sale now). Your lawn will green up faster after winter and will also give your new plants an opportunity to establish its roots before winter sets in. It is also a great time to give your lawn equipment a tune up.
Fire Extinguishers
Check your fire extinguishers. According to the Red Cross fires increase during the fall and winter months. Make sure your home is protected. After six-years all fire extinguishers need to be emptied and reloaded. If you can't find yours, go and buy your house one today.
Are you considering lawn equipment? We have lawn mower options to fit your needs. Visit our showroom today or call 864.578-1692 for more information on Husqvarna, Walker, eXmark, Honda and Stihl power tools.