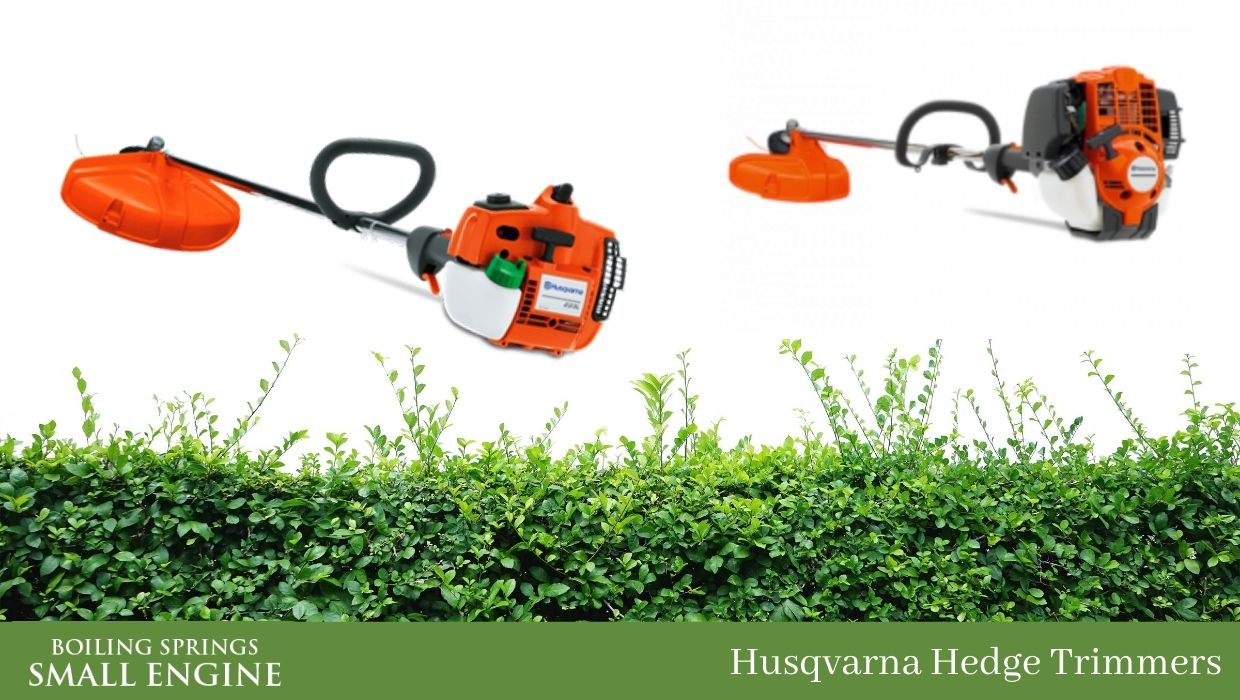 A Husqvarna hedge trimmer will help maintain and create a beautiful landscape for your home.
Using the right hedge trimmer can bring things together by taking your hedges, shrubs, and bushes to the next level. Husqvarna hedge trimmers are powerful, durable, and extremely efficient to bring your yard together.
Husqvarna hedge trimmers have multiple features. The X-Torq® engine technology reduces the exhaust emissions while increasing fuel efficiency. The design of the in-line gear box allows for improved visibility while trimming hard to reach hedges. Our lightweight technology allows you to work for hours on end with less strain. Anti-vibration dampeners absorb vibration, minimizing arm and hand fatigue, while the soft-grip handles on our hedge trimmers provide added comfort.
Whether you're a homeowner maintaining your yard, or own a landscape maintenance business, you can rely on the performance of the Husqvarna hedge trimmers.
If you are ready to add to a Husqrvana hedge trimmer to your tool box come in today or contact us online.  See our quiet but powerful and battery powered machines.