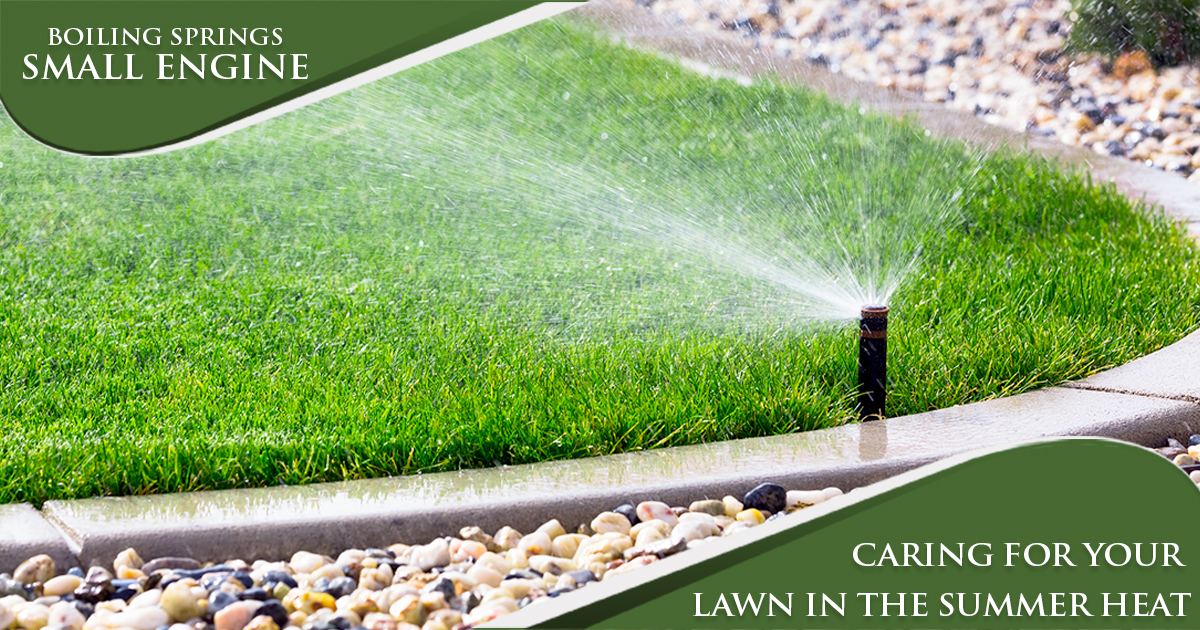 An easy trick to help your lawn survive drought and heat is raising your blade to 1″ to 1.5″. Tall turf helps shade the soil, slowing evaporation and reducing weeds.
Most people agree that morning between 4am to 10am is the best time to water your lawn since the air is cooler. The water evaporates too quickly when watering the grass in the middle of the day. If you water in the evening the water can cling to the grass blades overnight, which can cause diseases.
is your bird bath right in the sun? While this seems like a warm bath to us, it can actually get too hot for the birds. Relocating the bird bath to a shaded spot will help keep more water in there and encourage use.
---
Boiling Springs Small Engine is here to help you with all your outdoor power tool needs. Visit our showroom or give us a call today at (864) 578-1692.