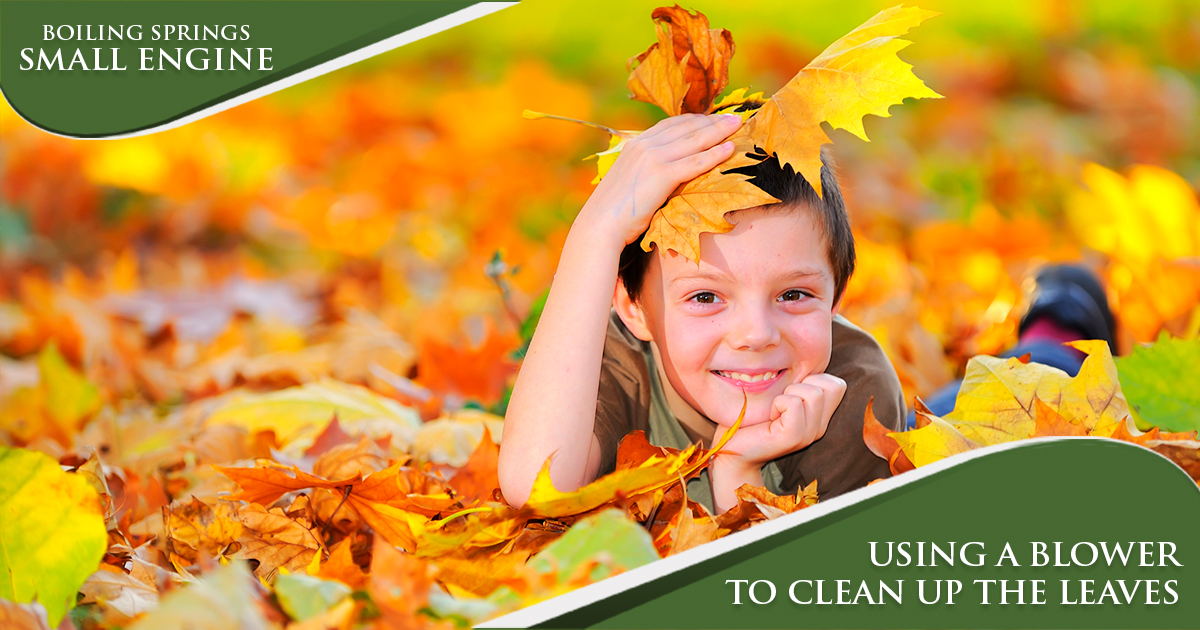 Fall is here! Take advantage of the cooler weather and use this time to clean up your lawn and garden and don't let fall take you down.
Leaves are falling, plan to clean up your yard and driveway by using a Husqvarna Blower or Stihl Blower before they suffocate your lawn. A large pile of colorsul leaves may look nice and fun to play in, but they can harm your grass. Leaves can block the light and trap moisture.
Here are a few other lawn care tips for November:
Continue to mow the grass until it stops growing.
Prune deciduous trees and shrubs.
Prune rose bushes back to 3′ – 4′.
Plant winter annuals and spring flowering bulbs.
Clean out annual containers.
Move clay pots indoors, since they can break in freezing temperatures.
Till the soil in your garden to prepare for spring planting.
Consider using the leaves as mulch around plants.
Boiling Springs Small Engine is here to help you with all your outdoor power tool needs (Husqvarna Blowers, Stihl Blowers, Husqvarna mowers, Walker mowers and eXmark mowers).
Visit our showroom or give us a call today at (864) 578-1692.