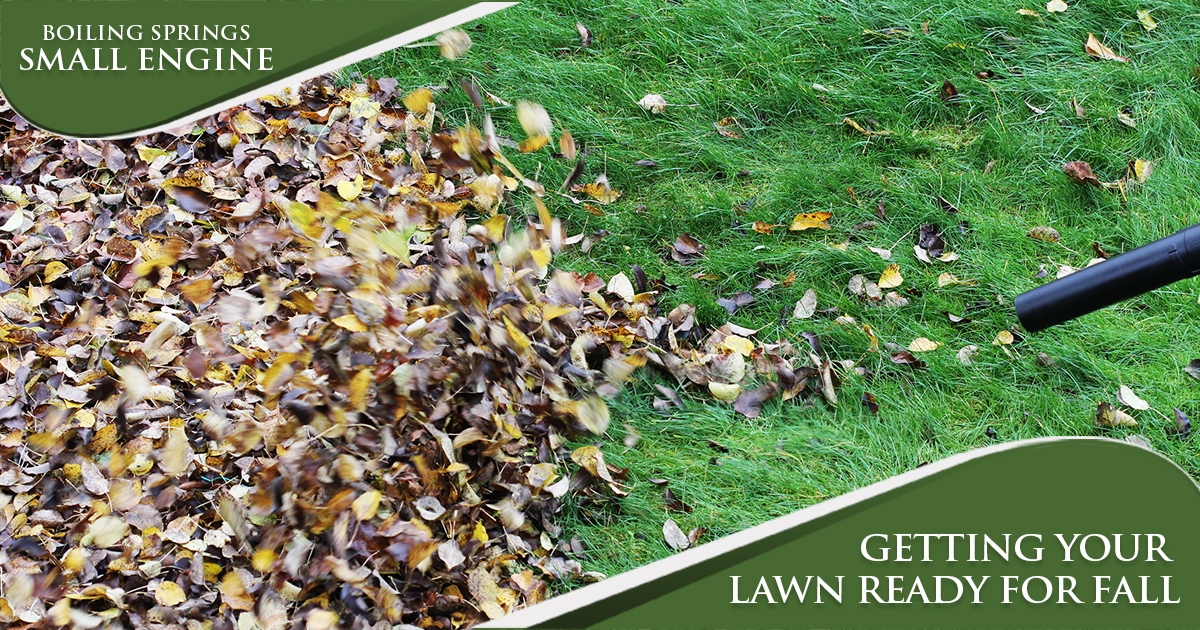 It's time to get your lawn ready for fall. Don't let fall take you down.
Your grass is growing more slowly, but that doesn't mean it requires less care. The opposite is true. The grass is absorbing moisture, energy, and nutrients in preparation for winter. By giving you lawn attention now, you'll be rewarded with a lush lawn in the spring.
Lawn Tips
Are you looking to keep your flowerbeds colorful? It's time to remove summer annuals and prepare your soil for cool-weather annuals. Adding a balanced slow-release fertilizer and composted pine bark, and then till the bed will help before planting.
It's still not too late to plant collards, turnips and lettuce in your fall garden.
---
Boiling Springs Small Engine is here to help you with all your outdoor power tool needs (Husqvarna mowers, Walker mowers and eXmark mowers). Visit our showroom or give us a call today at (864) 578-1692.