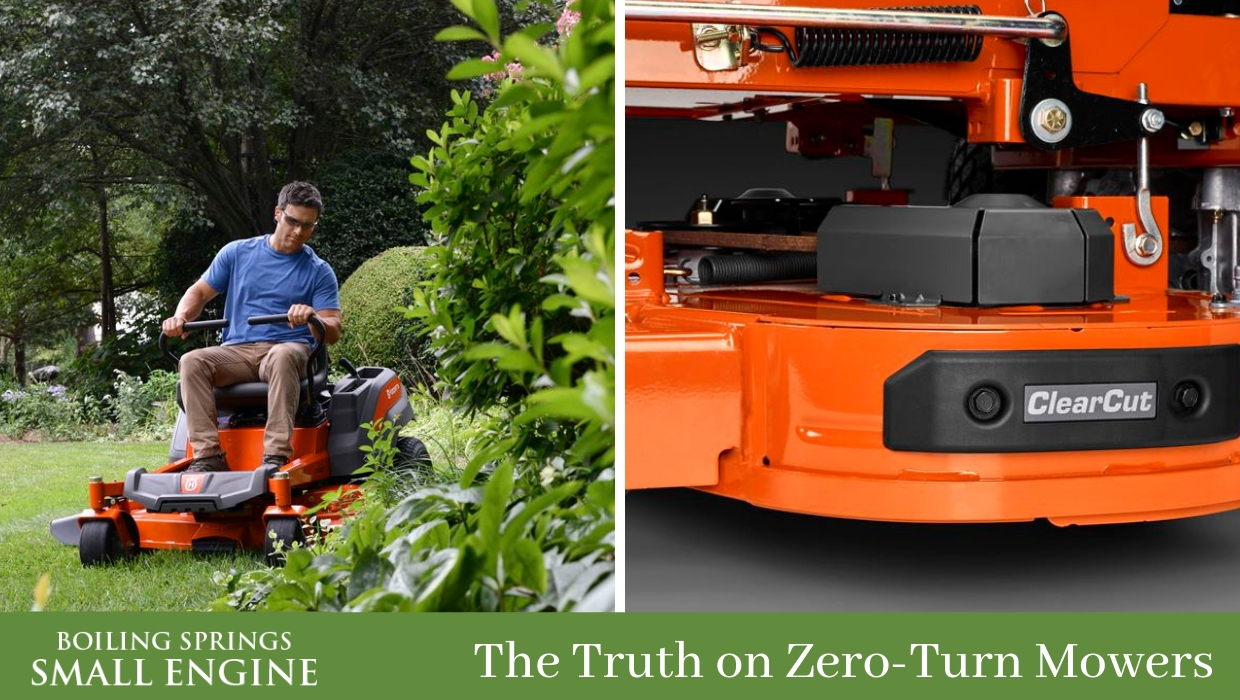 Whether you are the owner of a landscaping company or take pride in your yard, the Husqvarna zero-turn mower is the one for you. With a zero-degree turning radius means you will never miss a blade of grass, while you enjoy a smoother ride thanks to the rubber isolators and ergonomic design.
Let's Talk about the ClearCut deck. The Clear Cut deck is available on select models of the Husqvarna riding mowers. This generates substantial air flow, the patented baffle system raises grass blades for a clean cut from one side of the deck to the other.
It's all about comfort. With zero-turn there are several factors to increase your comfort. Ergonomic seats help support you while you ride for several shifts. Husqvarna mowers are also equipped with rubber isolators to separate the rider from the frame. You will have a comfortable ride each and every day.
Did you know Husqvarna is known for the toughness of the zero-turn mowers? Both residential and professional grade mowers are made with rock-solid construction that allow you use them season after season.
Boiling Springs Small Engine is conveniently located to serve the Husqvarna Greenville and Husqvarna Spartanburg market.
For more information on Husqvarna mowers, visit our showroom today or call us at (864) 578-1692.