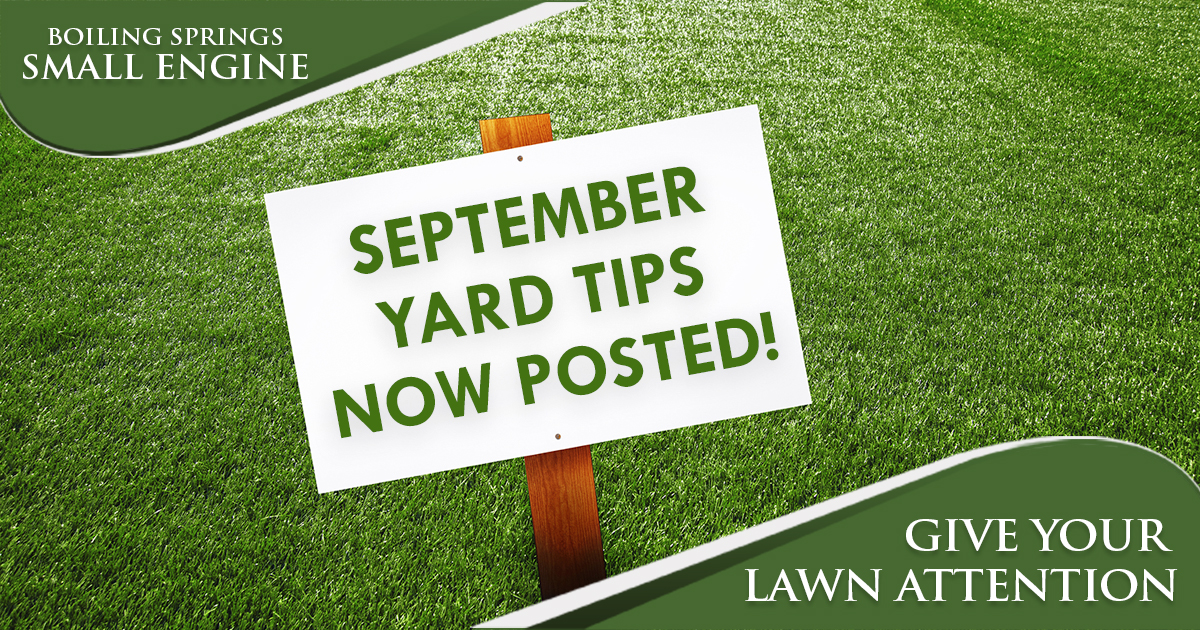 You might think lawns need less care in the fall because plants and grass are growing slower. But it is quite the opposite. The grass is absorbing moisture and nutrients preparing for the dormant winter. Giving you lawn a little attention now will reward you with a lush lawn in the spring.
Continue Mowing
Aerate the Soil
Rake Leaves
Fertilize
Fill Bare Areas
Control Weeds
It's also a good time to start planting trees and shrubs. Planting in the fall gives the roots a chance to grow and transition. As the temperature is starting to cool down it's time to adjust your watering cycle. Plants will need less water, pay close attention that containers are not becoming waterlogged.
---
Boiling Springs Small Engine is here to help you with all your outdoor power tool needs (Husqvarna mowers, Walker mowers and eXmark mowers). Visit our showroom or give us a call today at (864) 578-1692.